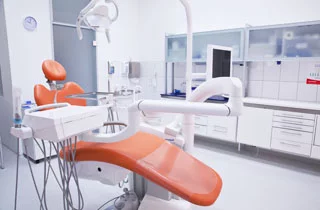 Why are Hungarian dentists outstandingly good?
Hungary is the number one country when it comes to treating patients who seek dental treatment in another country. But the favourable prices, quality materials and well-equipped clinics would not be enough to earn and maintain this position. All these things would be of little value without the human factor – without the dentist or dental specialist who adds their knowledge and humanity to the work of machines and technology.
In this article, you can read about the following topics:
Competition boosts quality
The importance of a strong, well-equipped clinic
The reason and root of the excellent skills of a Hungarian dentist lies, first and foremost, in their training. Medical training, including dentistry, has always been strong in Hungary. Dentists were educated to the highest standards of the time even 100 years ago and the effectiveness of this education has not weakened since then. Of course the course material has always been in line with the latest world tendencies. Well-prepared professionals graduate from strict and good institutions. This forms the basis of the system that attracts ten thousands of patients to Hungary from all over the world.
Competition boosts quality
In Hungary, there is also competition between dentists, as the number of dental specialists per capita is fairly high. Patients who can afford to pay can choose from numerous offices and clinics all over the country. This motivates a Hungarian dentist to further strengthen their skills and gain new, up-to-date knowledge, as well as to familiarize themselves with new technologies and introducing them.
Of course, this works the other way around, too – being a dentist is still an excellent individual investment, as a specialist who works well at a high quality is always able to make a living in Hungary. Those who can afford it will spend money on keeping their teeth healthy and aesthetically pleasing, while some of them also seek and demand the introduction of the world's leading dental technologies in Hungary. The value of this profession is further enhanced by dental tourism, as it provides another source of income for the clinics which are partly of completely specialized in this field. Last but not least, Hungarian dentists have had the chance for many years to sell their knowledge and practical skills in markets outside the country, especially in other countries of the European Union.
It also has to be mentioned that the best Hungarian dentists are not only motivated by financial, but also by professional aspects to maintain their knowledge and continue working in excellent quality.
The importance of a strong, well-equipped clinic
Due to the more intensive competition and the advance of new, more complicated procedures and dental technologies, it has become obvious also in Hungary that only those clinics can survive and thrive that have an effective operational size. Nota bene – only these can compete for foreign patients. These clinics can perform any kind of dental interventions at a high level, including dental-oral surgeries done under anaesthesia.
One of these clinics is the Vitalcenter Clinic which has its headquarters in Budapest. It operates in an elite part of the city in beautiful environment. Now we would like to introduce you two of the doctors and staff members: chief physician Dr. György Peter and aesthetic dentist Dr. György Turcsányi. Chief physician Dr. György Peter, who is a general dentist and oral surgeon leads, coordinates and directs our team's work. His fields of expertise also include implantology and aesthetic dentistry. He worked for various implant clinics for several years before founding his own clinics. Besides his daily work, he keeps learning and regularly takes part in trainings – the last time he attended a training about the new implantation procedures. He also takes part in collaborations with the aim of developing technological innovations. It is important to him to build and maintain relationships based upon trust.
Dr. György Turcsányi is a dentist whose specialty is aesthetic dentistry. Within this field, he is an expert of dental veneers and ceramic covers. He has worked at several private clinics before he joined the teams of Vitalcenter and Sopron Dental. He has taken part in various courses about veneer techniques and he is a usual participant of medical congresses. Dr. Turcsányi is a member of the American Academy of Aesthetic Dentistry.